Dhruvesh Panchal Stands as a legal hacker. He has began the journey as a hacker when he was just 13. He hacked a website when he was in 8th grade. He has the ability not only to hack but also stands as a solution giver. He has completed his course on hacking from Gujarat University. He stands as a gold medalist of the first batch. He gives awareness campaign to school children on cyber security. He has conducted seminars for the students more than 2000+. He sets out to improve the security on net. He is loyal and honest in assuring safety in one's endeavour. Challenging the weakness of site is his ability. Working to solve the problems is his way of being ethical hacker. His outlook in life is to save the future generation for a better world tomorrow.
7+ Years of Experience
My Resume
2016-2023
Education Quality
Higher Secondary School Certificate
Gujarat Secondary and Higher Secondary Education Board (2016 - 2017)
76%/100%
B.Com - Bachelor of Commerce
National College of Commerce (2017 - 2020)
7.84/10
International Graduate Diploma in Computing, Science and Engineering
INTO City, University of London (2022 - 2022)
8.6/10
2019 - 2023
Certifications
Certified Ethical Hacker (CEH)
EC-Council - (2020)
96.8/100
Certificate Number - ECC6238495107
Certified Network Defense Architect (CNDA)
EC-Council - (2020)
CNDA
Certificate Number - ECC9632107485
Certified Ethical Hacker (Practical)
EC-Council - (2022)
18/20
Certificate Number - ECC5081476293
Certified Ethical Hacker (Master)
EC-Council - (2022)
CEHMASTER
Certificate Number - ECC2756983401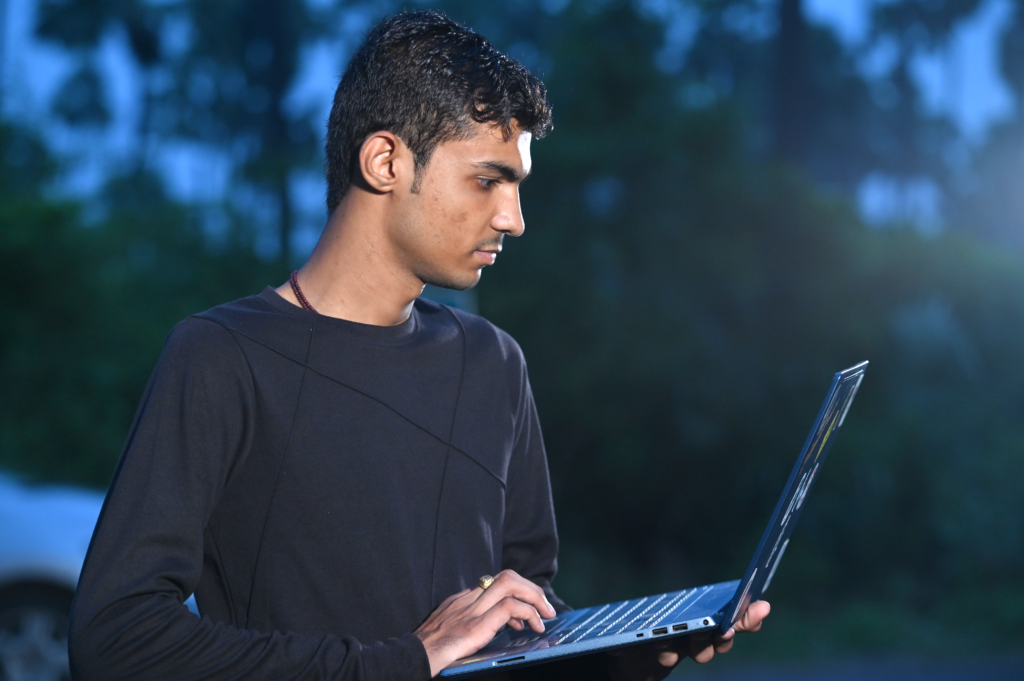 DHRUVESH PANCHAL
Founder & CEO of Selkey Cyber Security Pvt. Ltd.